Jennifer Love Hewitt Explains Why 'Client List' Billboards Feature Less Cleavage For Season 2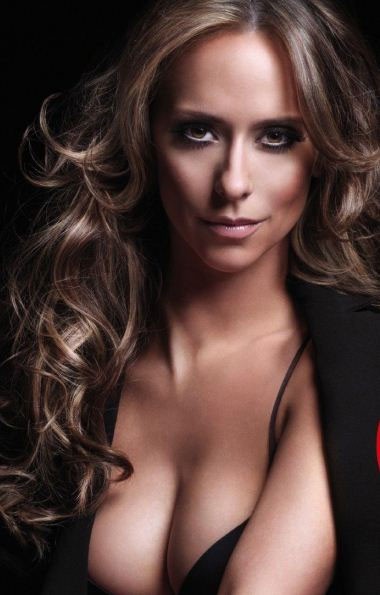 Producers of Lifetime drama The Client List are no longer using Jennifer Love Hewitt's boobs to promote the show.

The decision to tone down billboards promoting the show came after numerous people were offended by the star's giant cleavage in black lingerie plastered all over the streets.

"There was one group of people, who were offended by the billboard and were not into it," Hewitt tells Conan O'Brien, "so the next thing we knew... they covered me up and they actually made me a cup and a half (bra) size smaller... It was very strange."

The show's marketing team decided to avoid another controversy this year, so they went with a less cleavagy image of Jennifer with several men crawling to her (see it here).

She says, "They were like, 'Well, we'll go somewhere in the middle and try not to offend people this time,' so they put tiny men crawling on me."

JLH also told Conan that she wants to massage him on the show. We're not sure if that includes a happy ending or not.

The show features Hewitt's character as a high-end masseuse who goes out of her way to pleasure her male clientele.