Jennifer Love Hewitt & 'Bachelorette' Star Ali Fedotowsky Look Wasted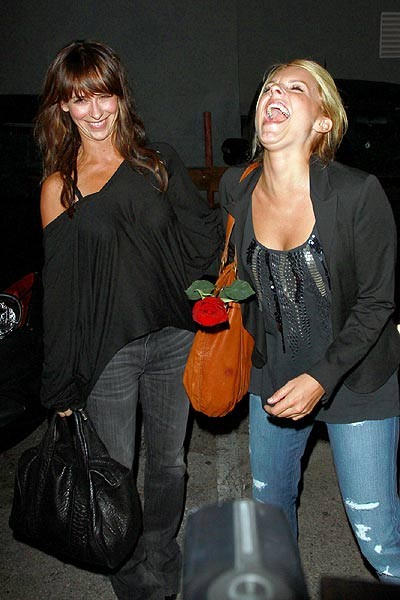 Single ladies Jennifer Love Hewitt and 'Bachelorette' Ali Fedotowsky bumped into each other after leaving a bingo night at Hamburger Mary's in West Hollywood earlier this week.

Ali was having a particularly good evening out with the girls. She won the bingo, ran into Love Hewitt and even managed to get a red rose from a fan as she walked back to her car.

People magazine recently celebrated the "50 Most Amazing Bodies" with Zac Efron and J. Love leading the pack. "Ghost Whisperer" star Hewitt, 31, showed off her amazing bikini body in exclusive photos.
When asked if she ever contemplated plastic surgery, she admitted, "I've definitely thought about it. My hips have always been big. I remember thinking at one point, 'I know: I'll get my hips lipo-ed off!' You can't - it's bone. It doesn't work that way. But everybody thinks about it. And anybody who says they don't is lying."
Regarding how she feels about her body now, she says, "I'm starting to love it. Not in love yet, but I'm falling in love with my body."
(click pic for next)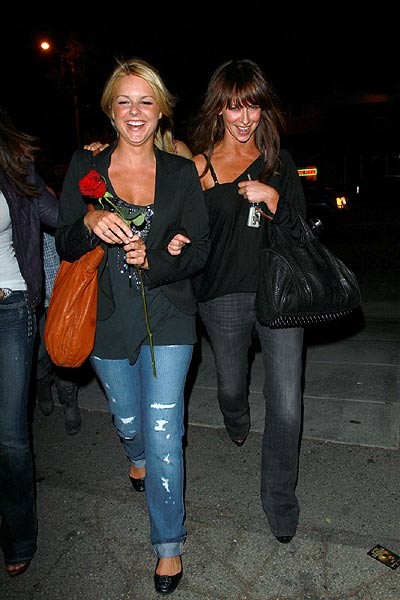 Click the pics for larger images:
- Click here for more Jennifer Love Hewitt pictures! -