Jennifer Lopez's Steamy New Video 'Dance Again' Features Boyfriend Casper Smart, Glittering Body Paint & Blindfolds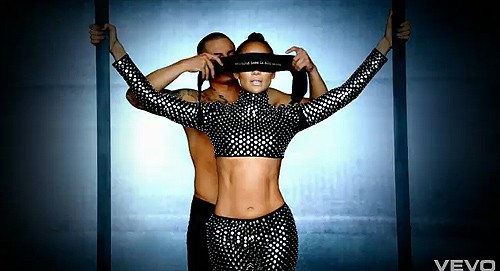 Jennifer Lopez and new boyfriend Casper Smart turn up the heat - and the beats - in the singer's latest video, "Dance Again", which features rapper Pitbull.

The American Idol judge, 42, released the new video Thursday night; and in the clip J. Lo wears several skimpy outfits shows off her sexy curves in glittering silver body paint, singing, "I love to make love to you baby," to boyfriend Smart, 24.

The real life couple gets down and dirty together in the video, dancing and blidfolding each other; and Jennifer often finds herself atop a pile of writhing, half-naked bodies.

Check out the steamy new video below...