Jennifer Lopez's Hot New Music Video 'I Luh Ya Papi' 'Objectifies' The Guys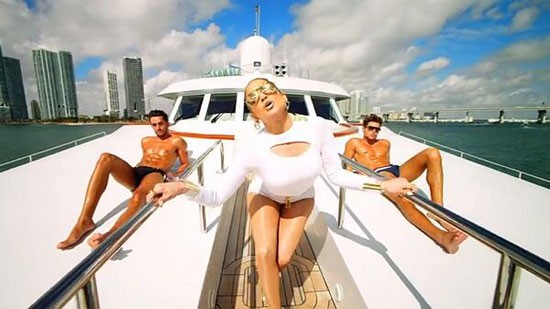 Jennifer Lopez's new music video for "I Luh Ya Papi" is hot. It starts out with Lopez and a couple of her friends listening to some pitches for her video, including a carnival and zoo setting.
Disgusted by the boring options, one of the ladies says: "Why do men always objectify the women, in every single video? Why can't we, for once, objectify the men?"
"The video can start with her on a bed with a bunch of naked guys," the second friend suggests, and then the two friends shout "for no reason!" at the same time.
The video features rapper French Montana and is the lead single off Lopez's upcoming eighth studio album. It features scantily dressed men, who are pictured lounging around in tiny swimsuits and showing off their bulging physiques. Lopez is also pictured in some sexy poses wearing tiny shorts.
"I Luh Ya Papi" premiered on the Thursday episode of "American Idol," in which Lopez is a judge.
Check it out below: