Jennifer Lopez's Ex Missed Out On 'Jersey Shore' Casting

Jennifer Lopez's ex-husband Ojani Noa has lost out on a role in hit reality show "Jersey Shore" - because producers would have faced legal problems if they'd hired him.

Noa is preparing to file for bankruptcy, insisting recent legal battles with his former wife have drained his finances - and he can't get work because potential employers fear to wrath of Lopez's lawyers, who are fighting to keep him from releasing information and candid home video footage of the singer/actress.

Noa and his production partner Ed Meyer have been blocked from distributing both the film and "confidential information" about Lopez, after a judge issued an injunction - and they lost a legal bid to overturn the ruling.

And now Meyer insists the legal mess is preventing Noa from taking lucrative TV offers that could help him pay off his debts.

The producer tells WENN, "He can't work anymore because if he says he was married to Jennifer Lopez on a job, the lawyers are gonna come after them (employers).

"He did a 'Survivor' show in Spain and he got invited back for the second season and he was already to go and they said, 'No, we can't do it because we've spoken to Jennifer Lopez's lawyers and, sorry, we can't take the risk.'"

But the "Jersey Shore" snub was the one that stung the most.

Meyer adds, "One of the executive producers told him, 'Ojani, we're doing Miami and you're big in Miami but I can't put you on the show because I'll get sued by Jennifer Lopez.' They thought he'd be perfect for a walk-on role."

The producer reveals his partner is "depressed" and taking hand-outs from relatives to cover his legal costs and survive.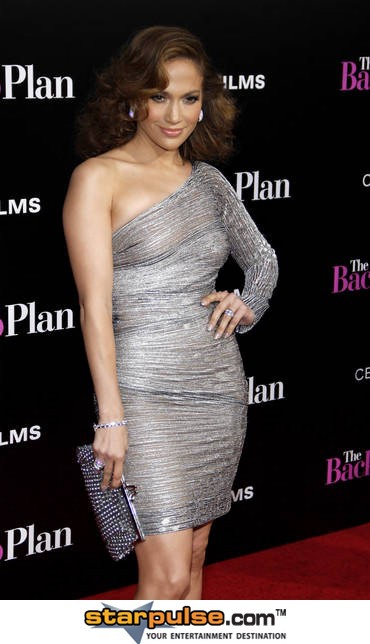 There are 15 more pics of J. Lo from this set (above). Click here to see them all!
Click for more great Jennifer Lopez pictures: