Jennifer Lopez's Barely-There Bodysuit At The American Music Awards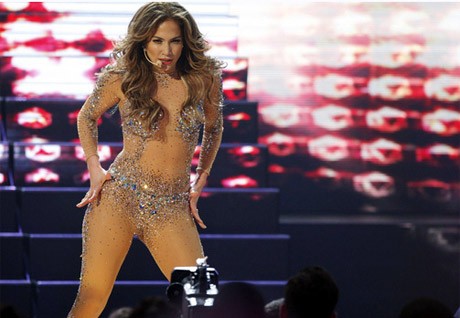 Jennifer Lopez put on quite a show during Sunday night's American Music Awards.  The newly single pop star showed off her figure in a barely-there sequined bodysuit reminiscent of Britney Spears' shear diamond costume for her 2004 "Toxic" video.
The difference? Britney was 22 when she made her video. Lopez is 42.
JLo took to the stage in a leopard-print dress before tearing it away to reveal a shimmery gold dress underneath. Still beneath that was her shockingly see-through bodysuit.
What do you think of Jen's bold stage outfit? Do you think she should flaunt it? Or is she trying too hard after her split with husband Marc Anthony?
Check her out in the video below: