Jennifer Lopez Wows In A Purple Velvet See-Through Gown At HRC Gala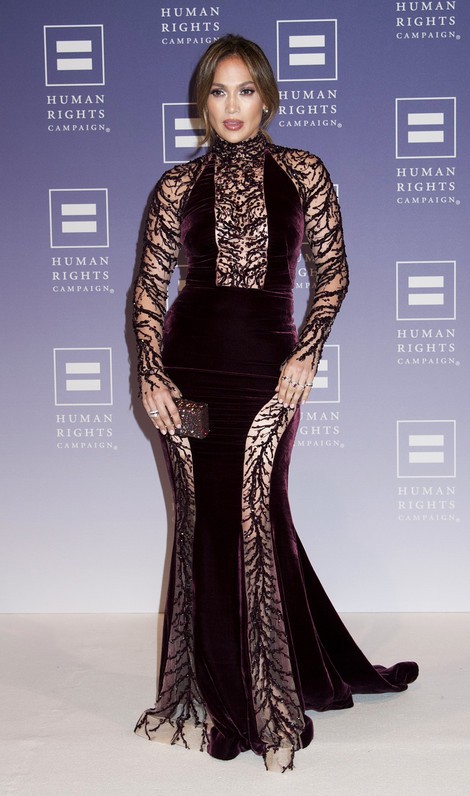 Jennifer Lopez dazzled at the Human Rights Campaign gala in Washington over the weekend. She wore a revealing purple velvet and lace gown that showed off her curves.
The singer/actress was honored with the group's Ally for Equality award for her support for marriage equality, HIV/AIDS research, anti-bullying and youth anti-violence causes.  She thanked her gay and lesbian friends for helping to raise $2.5 million for the cause.
Lopez also talked about the "groundbreaking and timely" ABC Family series she produces, "The Fosters," which centers on a lesbian couple raising foster children.
The actress recently joined the cast of the upcoming animated film, "Home" about an alien who must go on the run with a teenage human girl to save the planet.
Check out more photos of Lopez from the gala...