Jennifer Lopez Was Elegant In A White At NYC 'Parker' Premiere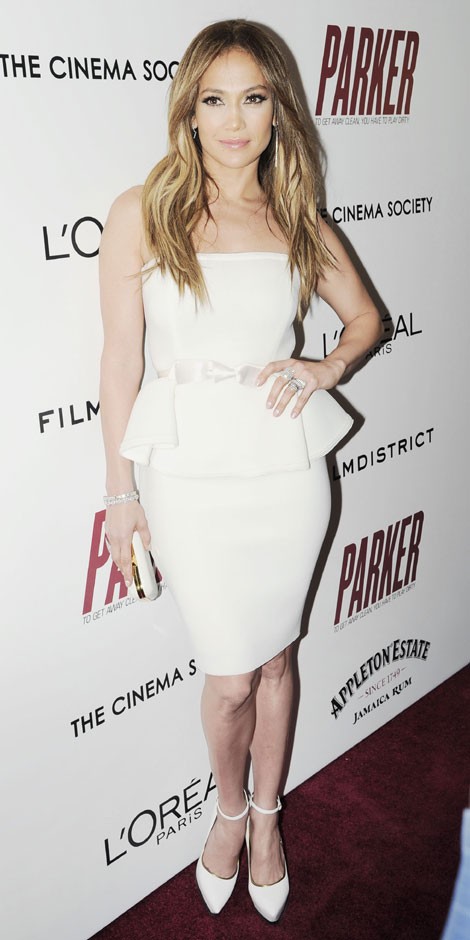 Jennifer Lopez attended the premiere of "Parker" at The MoMa in New York City on Wednesday. The actress looked amazing in a strapless white peplum Lanvin dress with matching pumps.
Co-stars Jason Statham, Bobby Cannavale, Emma Booth, Patti LuPone, and more gathered at the screening and after-party hosted by Cinema Society and Appleton Estate Reserve.
The film centers on the unlikely alliance between a woman and a thief who plans to hijack the score of his former crew's latest heist. Lopez told HollywoodLife.com she decided to do the film since it seemed like a "crazy, twisty, turny action movie."
It hits theaters on Friday, Jan. 25.
See more photos of Jennifer...