Jennifer Lopez Sizzles In Thigh-High Leather Boots, Short Leopard-Print Ensemble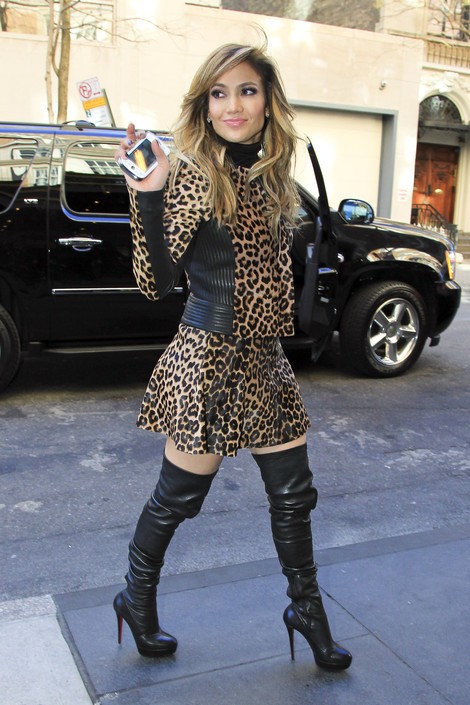 Jennifer Lopez knows how to make a statement. We spotted the singer/actress out and about in New York City this afternoon following her appearance on "Good Morning America."
The 43-year-old star looked sexy in a leather and leopard-print outfit with high heel boots. Without a doubt, the middle-aged star still has it going on.
Lopez recently told People magazine: "I've never had Botox or any of those things. [But] when I need to, maybe I will. I don't know how I'm gonna feel. I reserve the right to not know right now. And I don't judge anybody who does it."
The actress stars in the upcoming film "Parker" opposite Jason Statham. The film centers on the unlikely alliance between a woman and a thief who plans to hijack the score of his former crew's latest heist. It debuts in theaters Jan. 25.
Check out more photos of Lopez...