Jennifer Lopez Shows Off Her Pink Patootie In Head To Toe Neon Ensemble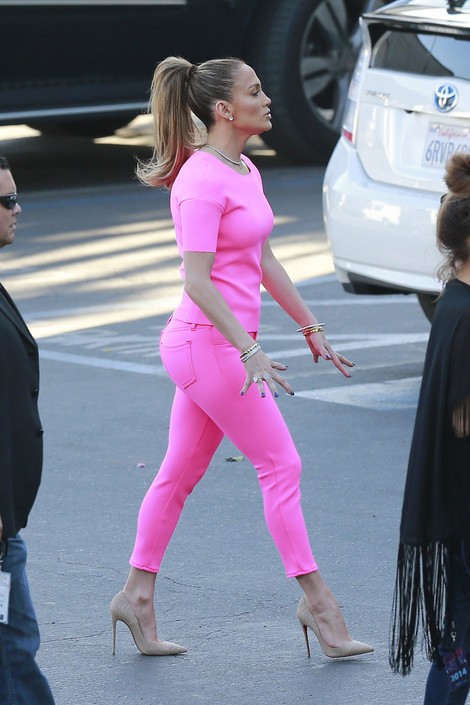 We spotted Jennifer Lopez wearing a bright neon pink outfit on her way into the "American Idol" studio in Los Angeles, Calif., on Wednesday.
The singer/actress wore J Brand Womenswear hip-hugging jeans with a matching t-shirt and flesh-colored pumps. She pulled her hair back into a high ponytail.
She proceeded to judge the final 11 contestants during movie night alongside fellow judges Keith Urban and Harry Connick, Jr.
Lopez recently joked about her ex-boyfriends Ben Affleck and Sean "Diddy" Combs during a radio interview. When asked which one she would save if they were floating in the ocean, Lopez responded: "I'd let both those motherf***ers drown!" before clarifying that she was just kidding.