Jennifer Lopez Shoots Music Video In The Bronx, Shows Off Curvy Figure In Skinny Jeans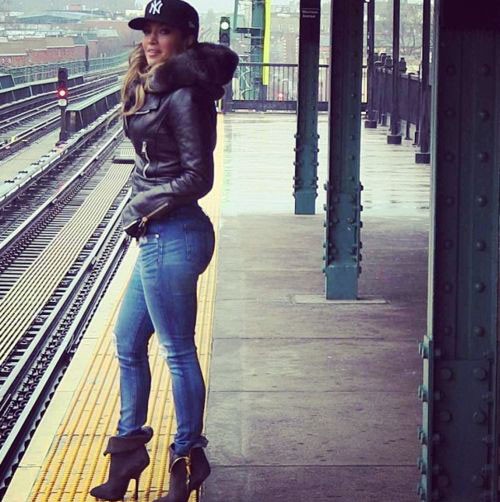 Jennifer Lopez recently showed off her curvy bottom in a pair of skinny jeans on the set of her new music video.
The singer posted a figure flaunting image on Instagram in which she wears a leather jacket and super tight blue jeans as she stands outside a train station.
She also dons spiked boots and a Yankees hat, but the focus of the shot is definitely her derriere.
The pop star filmed scenes of her new music video "Same Girl" at several locations in the Bronx, including the corner of Blackrock and Castle Hill avenues, and Cross Bronx Pizzeria.
She took time to pose with photos with fans, and an onlooker also managed to post a video clip of the star filming in front of a wall covered in graffiti.
The singer will likely debut the music video on the upcoming season of "American Idol," where she's returning to the judging panel.