Jennifer Lopez Reveals A Bit Of Cleavage At 'What To Expect When You're Expecting' Premiere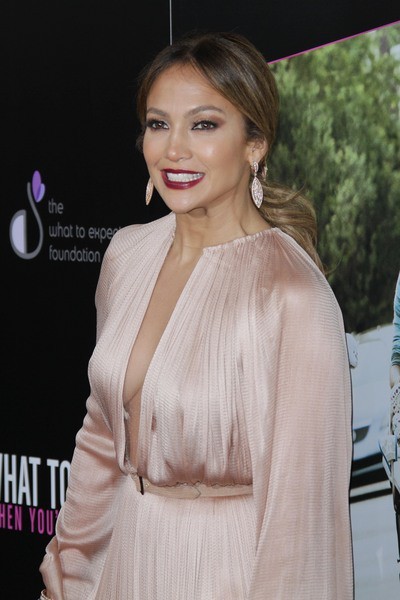 Jennifer Lopez knows that showing just a little bit of skin can be very tantilizing. She appeared at the "What To Expect When You're Expecting" premiere in Hollywood on Monday wearing a pale pink gown that was cut nearly to her belly button.
In the film, five expectant couples learn that having a baby is anything but predictable. The romantic comedy based on Heidi Murkoff's best-selling book.
Lopez plays a professional photographer who prepares to scour the globe for a child to adopt while her reluctant husband gets his first glimpse of fatherhood in a brutally honest support group for new dads.
The film made Lopez consider adopting in real life. She told Access Hollywood, ""Before this movie, it wasn't something that had occurred to me. But after this movie, yes, I could see myself definitely doing it and being open to it for sure... Whereas, before I never thought about it, really."
See more photos of JLo...