Jennifer Lopez Refused To Give In To Pressure Over Her Curves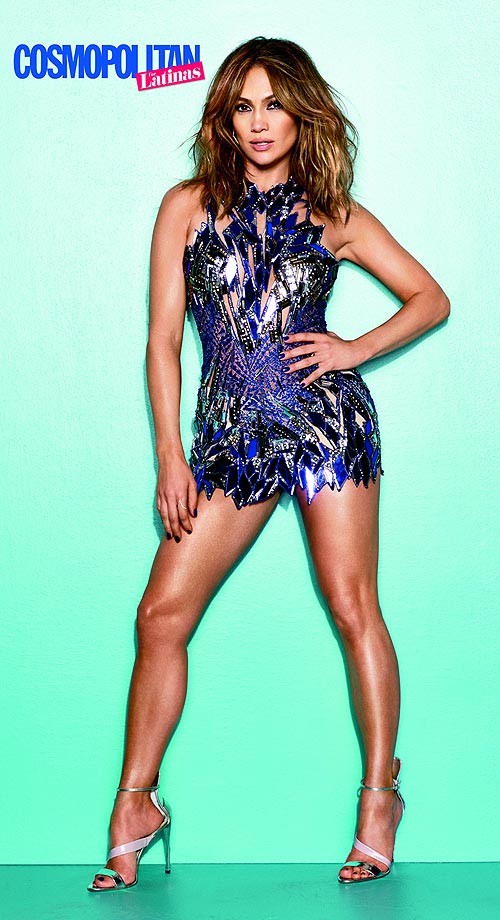 Jennifer Lopez heads back to her Latin roots in the November issue of Cosmopolitan for Latinas.

The singer discusses her Latin heritage and how she dealt with the pressure to change early in her career.

"I was really moved watching West Side Story as a young girl and seeing Puerto Ricans star in it," she explains of her early inspirations. "Even though it wasn't the best depiction of us, they still have the passion and love that I relate to – not to mention the singing and dancing! Rita Moreno became a hero to me."

As far as her Hispanic upbringing, J. Lo says that it's her family that was most important.

"I love the family that I grew up in, the strength and passion and the heart that we bring to things and then the way I was raised – the intense love we demonstrate," she says.

Early in her career, the actress/singer/"American Idol" judge felt the pressures from people in the TV industry to change her figure. But all that criticism didn't bother her -- in fact, it was her family and upbringing that kept her strong.

"Early on, my family really made me love who I was and what I looked like. My body was nothing out of the ordinary in my neighborhood. When I first started on television [as a Fly Girl on In Living Color], people, and even my own manager at the time, would tell me I had to make all of these changes," she explains.

"But you have to stand up and say, 'There's nothing wrong with me or my shape or who I am, you're the one with the problem!' And when you can really believe that," she adds, "all of a sudden other people start believing too."

Check out more pics of Jennifer Lopez and read her full interview in the November issue of Cosmo for Latinas, on newsstands October 29.