Jennifer Lopez: Queen Of Fierce And Fabulous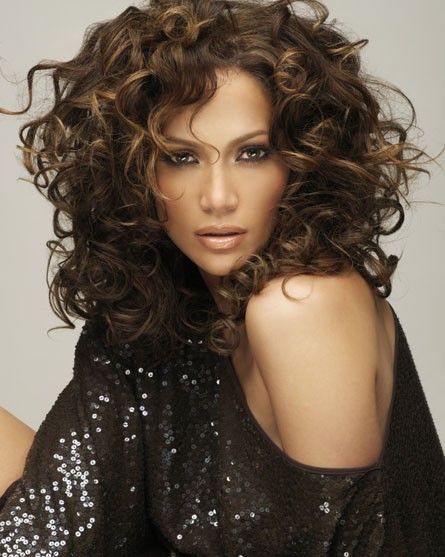 I would be lying if I said I had never had grand dreams of being a celebrity.  Not someone who was famous for being infamous or DUIs and courtdates, but an artist who has leagues of adoring and devoted fans because of incredible talent, a mystifying allure, and yes, a few minor scandals.  Basically, I'd be Jennifer Lopez.
While North Americans lose their minds over the arrival of the royal newlyweds, Prince William and Kate Middleton, the Duchess of Cambridge, I'm much more focused on the Queen of All Things Fierce and Fabulous. 
Lopez sings, dances, acts, judges contestants on "American Idol;" she is a wife and mother (she married Marc Anthony in 2004); she manages her empire, and does it all in bedazzled catsuits, beloved Louboutins and flawless hair and make-up.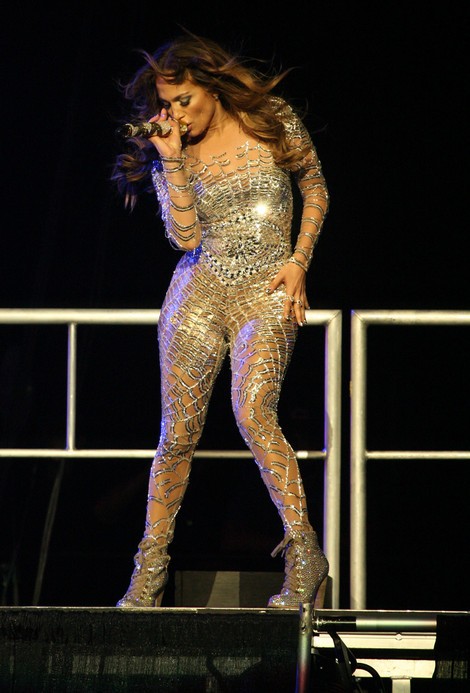 Early in her career, Lopez, 41, established herself as a foremost fashionista.  In 2000, the singer-actress-mogul caused a fashion frenzy when she arrived at the Grammy  Awards in a plunging, sheer, palm-printed gown designed by Donatella Versace, and has upheld that smoldering, curvy standard for more than a decade while starring in successful movies, selling approximately 55 million albums, and whipping up a fashion and fragrance empire.
Lopez, who has yet to sign on to judge another season of Idol, continues to promote her seventh studio album, LOVE?.  Although I love her most of her songs and all of her music videos, I have always felt that Lopez is a better actress than singer.  Thankfully, she just  signed to star alongside Cameron Diaz, Anna Kendrick, and newcomer Brooklyn Decker in the parenting dramedy, "What To Expect When You're Expecting," according to Entertainment Weekly. 
I can only hope that JLo continues to her reign with daring fashion, bombastic club bangers, and colorful popcorn movies.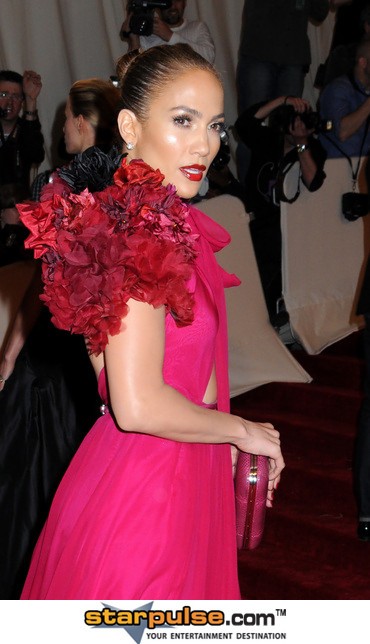 Until then, here is a precious video of Lopez in a role rarely seen: Mom.  Her adorable twins, Emme and Max, 3, called into her segment on HSN where she was launching her 10th fragrance, Love and Light, on July 2.  I must warn you that this clip contains heart-melting cuteness.