Jennifer Lopez Performs In A Skin-Revealing Diamond Bodysuit In Rio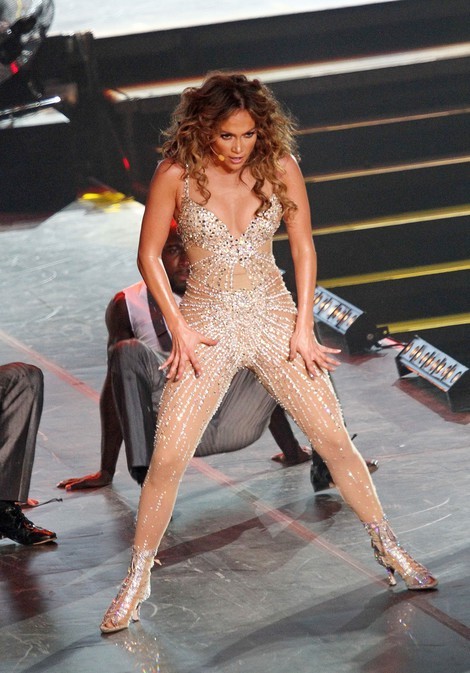 Jennifer Lopez donned a diamond bodysuit for a concert at the HSBC Arena in Rio De Janeiro, Brazil, on Wednesday. The pop star, 42, looked incredible and confident in her skin-revealing costume.
The outfit is reminiscent of her barely-there bodysuit from the 2011 American Music Awards. Britney Spears wore a similar ensemble in her 2004 music video "Toxic."
Lopez recently announced the dates of her world tour. She is completing a series of solo South American dates before starting her North American tour with Enrique Iglesias and Wisin y Yandel in July.
The European leg of the tour kicks of in Lisbon, Portugal on October 5. She will also perform in Switzerland, Germany, Belgium, France, Scandinavia, England, Ireland, Germany and Russia. She will wrap up the tour with a concert in Dubai on November 22.
See more photos of JLo performing in Rio...