Jennifer Lopez Is Hotter Than Ever On The Cover Of Her New Album, 'A.K.A.'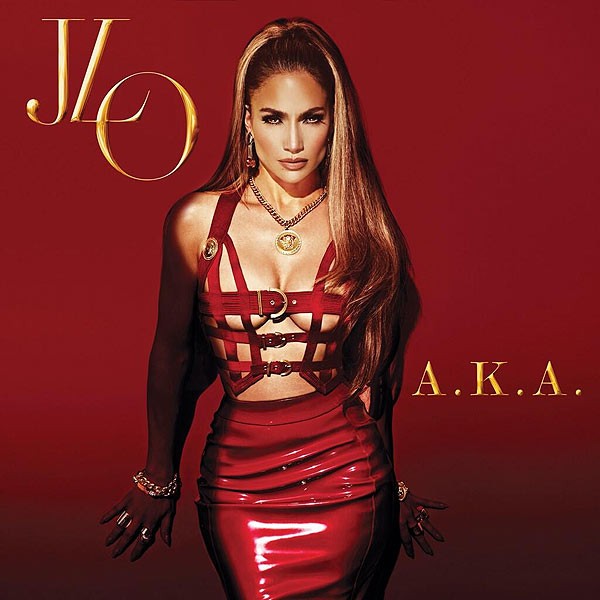 Jennifer Lopez has a new album on the way, and it's got a sexy cover.

The singer/American Idol judge will release her 10th studio album, titled "A.K.A." on June 17.

The Capitol Records release will include her latest single, "First Love," which premiered Friday, along with recent hits "Same Girl" and "I Luh Ya Papi."

The cover for the new album features J. Lo in what appears to be a red latex dress that reveals lots of skin above the waits thanks to its belted top, making the 44-year-old appear sexy as ever.

"Music has always been my First Love…. As a girl who grew up in the Bronx, I listened to everything" the singer said in a statement. "In my career I have always made music that is a reflection of me… and where I am in my life... I do what I feel …and do things that feel authentic to me. I am a lot of different things and I do a lot of different things. I love Hip Hop, Pop, Dance Music and R&B. And on this, my 10th album release, I have created a collection of songs that make me feel good and make me feel happy."

Lopez has sold over 75 million records since her 1999 debut, "On the 6."

Later this month, J. Lo will receive the Icon Award at this year's Billboard Music Awards. The singer will be honored during the May 18 ceremony at the MGM Grand Arena in Las Vegas.

"Jennifer Lopez is one of the most iconic performers of her generation," said the awards show's producer, Larry Klein. "We are thrilled to honour her historic career with the 2014 Icon Award and will be on the edge of our seats like everyone else when she takes the stage."

Lopez will also perform "We Are One (Ole Ola)" with Pitbull during the show. The song is the official anthem for this year's FIFA World Cup.