Jennifer Lopez Is Going 3D In Concert Movie 'Dance Again'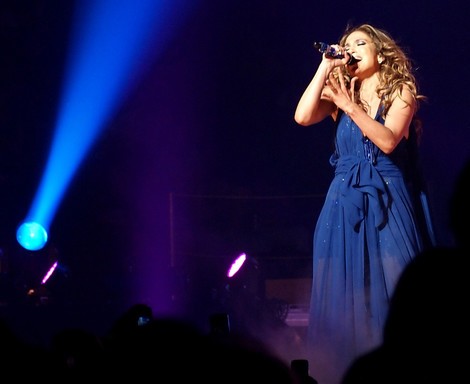 The past few years have been filled with changes for Latin pop diva Jennifer Lopez from having twins, divorcing, joining and then leaving "American Idol", and a return to film and music.  Lopez is planning a new movie to mark the changes called "Dance Again". 
Lopez is following the current new trend in film and taking her movie 3D. A release date has yet to be set for "Dance Again".
Jennifer Lynn Lopez was born in the Bronx in 1969 and began taking music and dance lessons from age five.  She first came to the notice of TV fans with her role in "In Living Color" as a fly girl.  She has also shared the stage with Janet Jackson and New Kids on the Block.
Along with her numerous appearances on music, award, and variety shows; Lopez has appeared in 61 episodes of "In Living Color", three episodes of the television series "South Central", six episodes of "Hotel Malibu", six episodes of "Second Chances", "My Family", "Selena", "Out of Sight", the voice of Azteca in "Antz", "The Wedding Planner", "Maid in Manhattan", "Gigli", "Jersey Girl", "Shall We Dance", "Monster-in-Law", "Bordertown", "El cantante", an episode of "How I Met Your Mother", "The Back-up Plan", "What to Expect When You're Expecting", the voice of Shira in "Ice Age: Continental Drift", and the yet to be released "Parker".