Jennifer Lopez Has Reportedly Earned $10 Million Singing For Dictators & 'Thugs'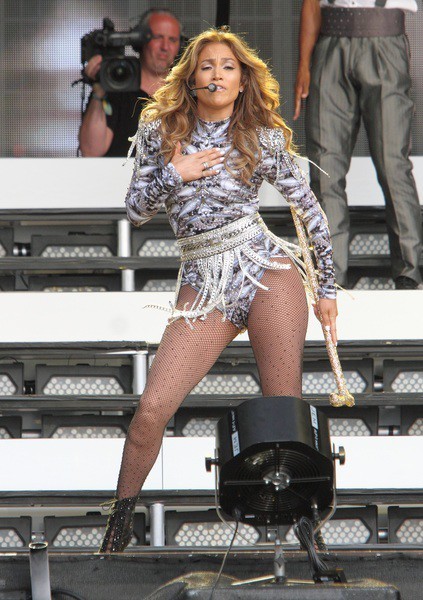 The Human Rights Foundation is claiming that Jennifer Lopez has earned more than $10 million over the past two years by performing for some pretty despicable people. The group's president Thor Halvorssen said in a statement: "J.Lo has repeatedly mingled with and entertained some of the world's worst thugs and their cronies."
Most recently, Lopez was criticized for a June concert in Turkmenistan in which she sang for the president of the country, Gurbanguly Berdymukhamedov.
The foundation said Berdymukhamedov "has ruled the country with an iron fist since 2006. His family and friends exert complete control over politics, economics, and society, and his cult of personality is extreme."
In response to the uproar, Lopez' publicist noted that the concert was through the China National Petroleum Corporation and "the event was vetted by her representatives, had there been knowledge of human rights issues of any kind, Jennifer would not have attended."
Other "thugs" Lopez has been paid to entertain include: Uzbek industrialist Azam Aslanov, Chechen dictator Ramzan Kadyrov, Russian oligarch Telman Ismailov, and Azerbaijan President Ilham Aliyev. She was scheduled to perform for Russian bureaucrat Alexander Yolkin, but he was arrested so his birthday party was canceled.