Jennifer Lopez Gets Leggy & Shows Her Sexy Curves In The February Harper's Bazaar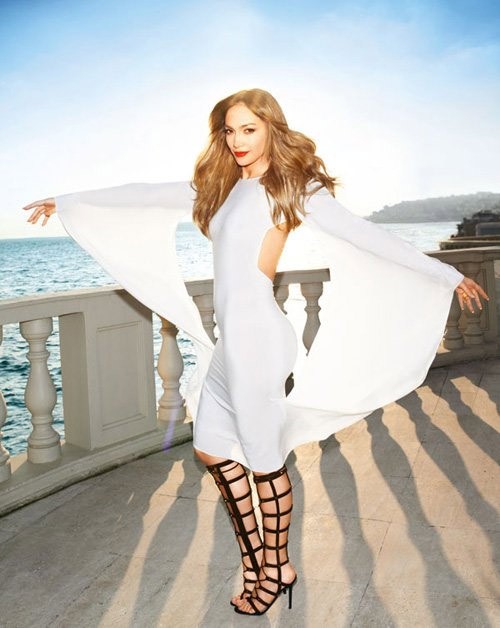 Jennifer Lopez shows her sexy curves and wears some fancy footwear in the February 2013 issue of Harper's Bazaar magazine.

The 43-year-old singer is fresh off a world tour, has a new movie (Parker) out January 25 and is getting ready to start work on her 10th album.

She could have easily traded all that for another season of American Idol (she banked over $35 million for the two seasons she did the show), but that's not who she is.

"I'm not a judge for a living, I'm a singer. I'm a dancer. I'm a performer. I'm an actress. That's what I'm supposed to be doing," she says. "It makes me a better parent, a better person."

J. Lo says her 'mental age' is "16 to 18", which may explain why she works so well with boyfriend Casper Smart, 18 years her junior.

"Even though I didn't realize the whole journey I would go on, I still feel all that youthfulness," she says.

As for Smart, she says, "He's fantastic; he's like my best friend. I can tell him everything, when I'm feeling down, when I'm feeling good. He gives moral support, endless love and support."

See more of Jennifer Lopez and read her full interview in the February issue of Harper's Bazaar and at Harper's Bazaar.com.