Jennifer Lopez Gets Daring In A Tight, Spider Web Bodysuit At Wango Tango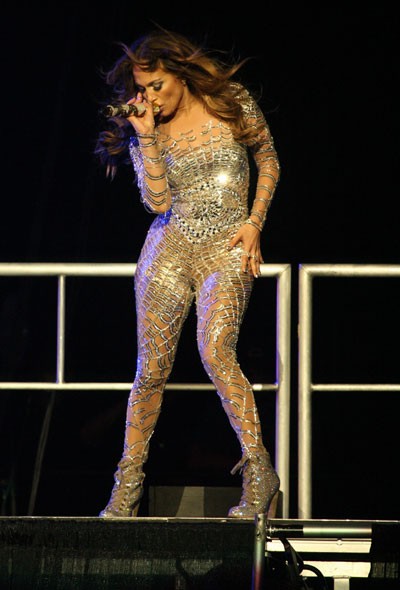 Jennifer Lopez performed at KIIS FM's Wango Tango concert at the Staples Center in Los Angeles on Saturday. The pop star wore a form-fitting metallic bodysuit with a spider web pattern on it.
We give her credit for wearing such a daring stage costume - you can't hide anything in that outfit. What do you think of the look?
Lopez showed her professionalism after a microphone malfunctioned at the event. She performed "On The Floor," but nobody heard her.  After learning about the problem, she simply performed the song again.
After the show she took to Twitter to laugh off the glitch, writing, "Really?!! The whole sound system goes down? But..... NO ONE HOLDS MOMMA DOWN!!!! Haha!! LIVE SHOW, SPEAKERS OUT, FUN TIMES!"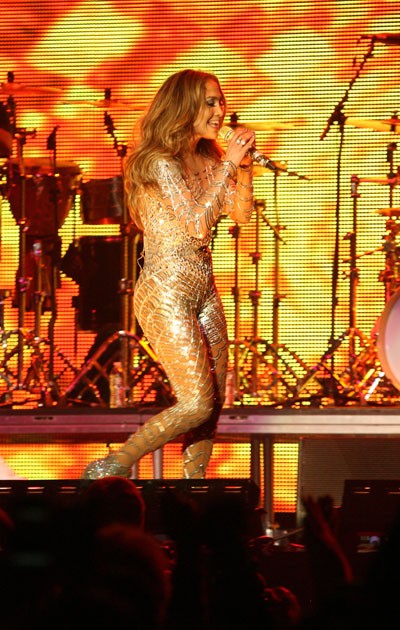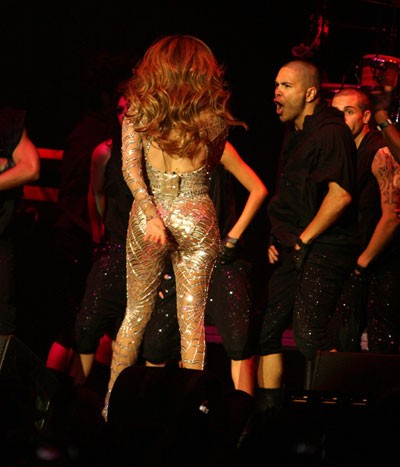 Click for more great Jennifer Lopez pictures: