Jennifer Lopez Drops Out Of World Cup Opening Event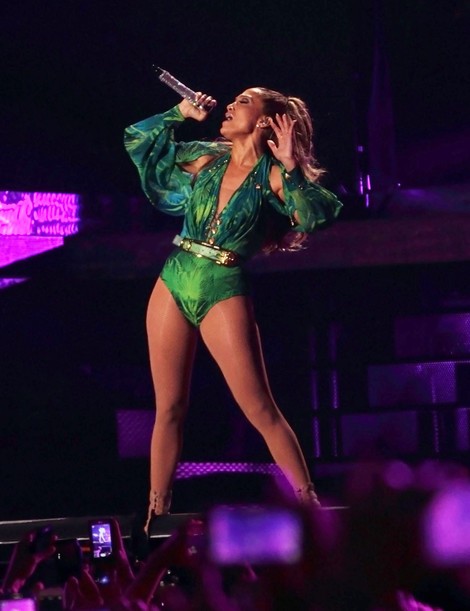 Jennifer Lopez won't be opening the World Cup with Pitbull, according to a recent statement. The news comes three days before the event is set to start.
"For production issues, Jennifer Lopez, one of the artists of the official song 'We Are One,' will not be able to perform at the FIFA World Cup opening ceremony," the statement read. Pitbull added, "To be performing 'We Are One' to the world, especially in such a beautiful country like Brazil, is going to be a lot of fun. But more than this, it is going to show the world that music is the universal language."
The opening ceremony will feature hundreds of performers doing acrobats, capoeira, and other stunts showing off Brazilian heritage. Ceremony producers have set the act to last around 25 minutes, then a live performance of the official song We Are One.
Lopez offered no reason why she's missing the performance, which will be seen worldwide by over a billion people, other than "production reasons." Some believe it may have to do with her recent break-up with Casper Smart or the growing concerns over the sporting event's effects on the environment.