Jennifer Lopez & Casper Smart Threaten Tabloids With Legal Action Over Massage Parlor Reports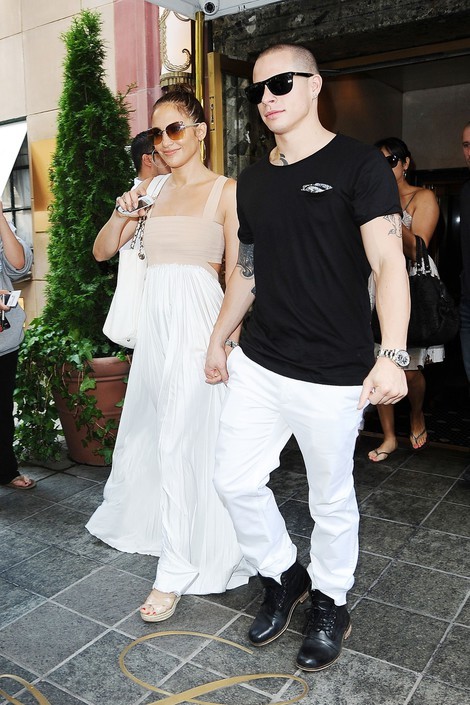 Lawyers representing Jennifer Lopez and Casper Smart have sent letters to In Touch Weekly and Star magazine demanding that the two publications print retractions to articles they published about Smart frequenting an exotic massage parlor in New York City.

In Touch Weekly reported that a woman named Bibi, who works at the place in question, claims she saw Smart while he was visiting the parlor, but he "was in a big hurry" and didn't stay longer than 10 minutes.

"He is a nice man," she tells In Touch. "He has strong muscles."

And an employee at the gay peepshow below the massage parlor claims that Smart is a familiar face in the building and has gone to the business upstairs from his "twice this month."

But reps for Smart denied that J. Lo's backup dancer was there to get a massage, claiming that he was there for a tattoo session at another business that happened to be in the same building in the Hell's Kitchen neighborhood.

Smart's reps say that he was getting the words "hard love" inked across his fingers -- an alibi that In Touch says can't be true because he had the tattoos on his fingers in photographs dated from May.

Attorneys Shawn Holley and Howard Weitzman, who represent Jennifer and Casper, claim the reports are "false, malicious and defamatory" and will potentially damage the couple's reputations; and are threatening the publications' editors with lawsuits, according to TMZ.com.