Jennifer Lopez & Casper Smart Attend VMAs, Fuel Reconciliation Rumors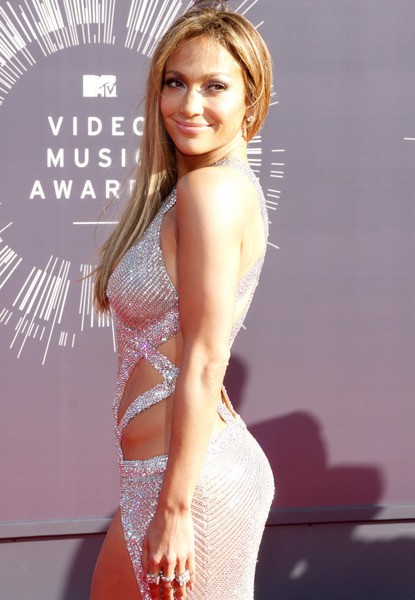 Rumors have been circualating that Jennifer Lopez and her ex-boyfriend Casper Smart are back together. They both showed up to the MTV Video Music Awards on Sunday night, but they didn't arrive together.
The pair split up in June after dating for two years. Last week they were spotted driving around in Los Angeles, Calif., together in her BMW.
On Sunday, they posed on the red carpet separately. Lopez, 45, looked amazing in a metallic sequined Chanel dress (that showed off her popping curves), while Smart, 27, opted for a light blue suit minus a tie.
According to TMZ , "Despite the fact they were sitting in different sections, Casper made his way over to Jennifer's section during a commercial break with a sugary peace offering."
The pair shared what appeared to be Skittles and chatted during the event.
The couple reportedly called it quits over allegations that Smart had been flirting with transgender model Sofie Vissa. He denied the speculation.