Jennifer Lopez Blames Wedding Rumors On Twitter Hacker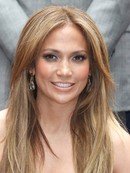 Actress/singer Jennifer Lopez has blamed an internet hacker for spreading rumors suggesting she is to wed her new dancer boyfriend.
 
Gossips were sent into a spin this week when a post on Roberto Cavalli's Twitter.com page suggested Lopez had asked the fashion designer to make a wedding dress for her upcoming marriage to Casper Smart.

The message read, "Today, Jennifer Lopez. Call me (sic)... She ask me. To create a special dress. For her next wedding! Which color... Do you advise me?"

However, Lopez has confirmed the wedding rumor is not true and blamed a hacker who accessed the designer's account.

In a post on her website, she writes, "Here's the truth now: Roberto Cavalli's Twitter account was hacked. The rumor is not true."

The star, who has been dating 24-year-old Smart since splitting from husband Marc Anthony last year, also reveals she will be using her website to keep fans informed about "the reality" of her life.

She adds, "I decided there needs to be a place... where you can get the truth. Using this site as my way to connect, I'll share the reality of my life right here, and make sure you never have to wonder about what is or isn't real. What I tell you is the truth, everything else is just talk. Thanks for supporting and always believing in me."