Jennifer Lopez Bares Her Belly, Dresses Young For Her Age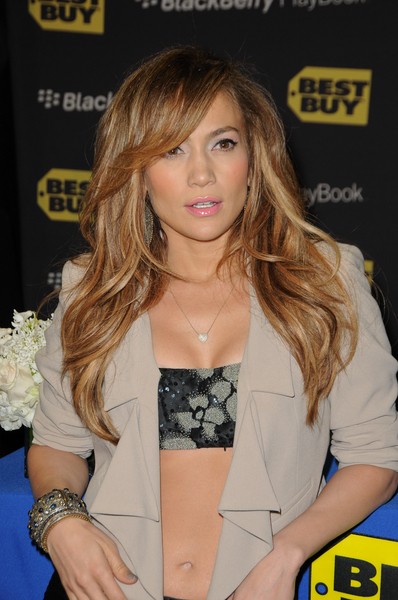 Jennifer Lopez launched the BlackBerry PlayBook and Her New Album "LOVE?" at Best Buy in Los Angeles yesterday.
What do you think of the pop star's belly-baring outfit? At 41 should she be wearing such a young outfit? Or is she hot enough to pull it off?
Jen just topped the list of PEOPLE magazine's 22nd annual "World's Most Beautiful" of 2011.  She has appeared in the issue 11 times.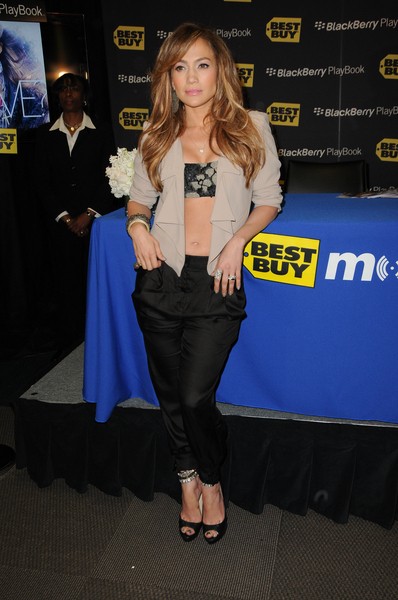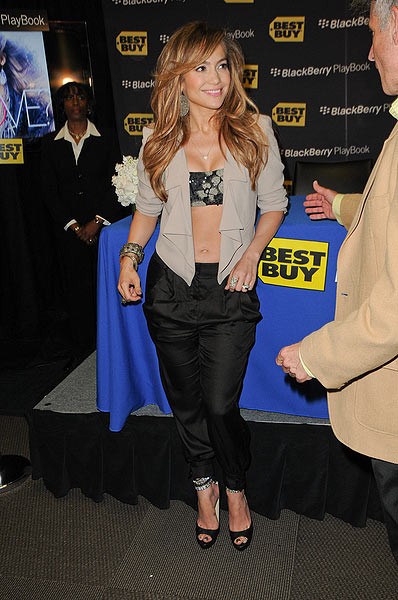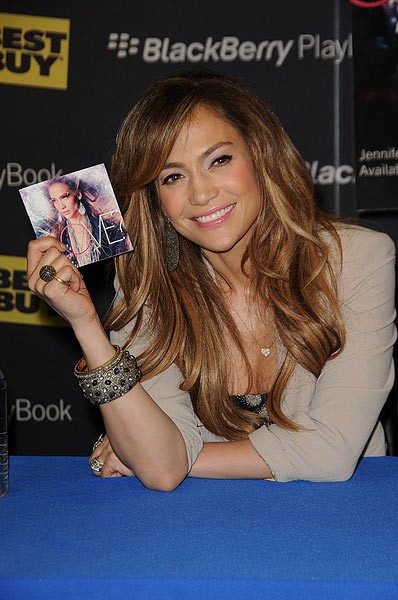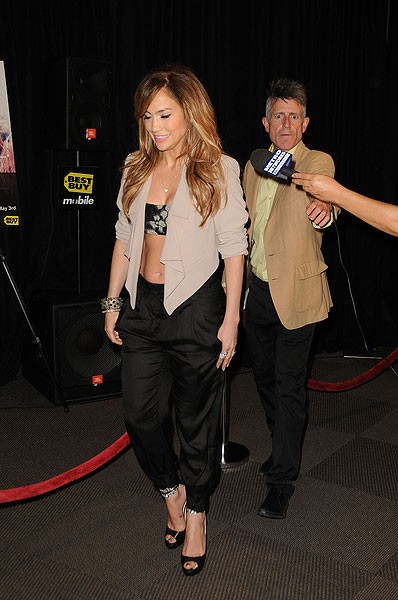 More: Celeb Photo Features | Fashion Photo Features
Click for more great Jennifer Lopez pictures: