Jennifer Lopez And Iggy Azalea Heat Things Up In The Short Teaser For J. Lo's 'Booty'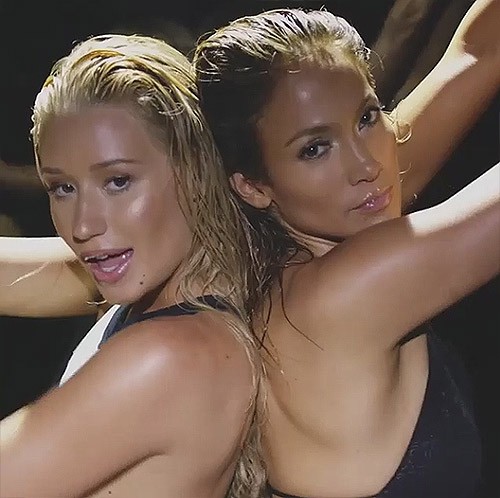 Jennifer Lopez dropped the teaser for her upcoming video "Booty," which features a remixed version of the tune off her latest album, "A.K.A.," and rapper Iggy Azalea (the album version features Pitbull).

The two singers heat things up in the short clip, which J. Lo, 45, posted to her Instagram Thursday, as they celebrate the booty.

The full version of the video makes its debut on Sept. 9, and judging by the 33-second teaser, things are going to be pretty hot.

"The last time the world seen a booty this good," Azalia, 24, raps, "it was on 'Jenny From the Block!'"
Check out the full song: