Jennifer Lawrence's Quip About Meryl Streep Was A Movie Quote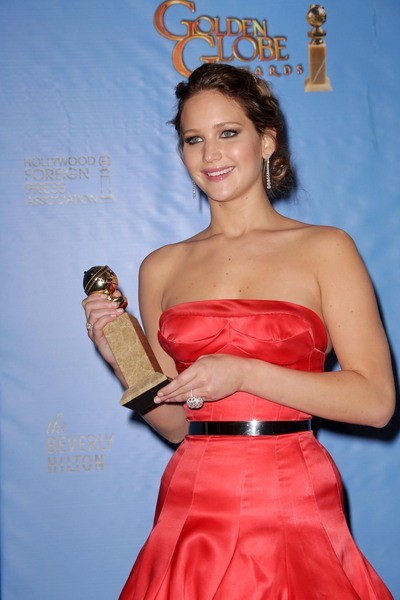 Some were shocked when Jennifer Lawrence seemingly insulted Meryl Streep when accepting the award for Best Actress at the Golden Globe Awards on Sunday. But it appears it's much ado about nothing.
The actress, who won for her role in "Silver Linings Playbook," declared: "Look what it says, 'I beat Meryl," when she received the trophy.
Apparently, she was referencing a line from the 1996 film "First Wives Club," starring Bette Midler, Goldie Hawn & Diane Keaton. Lawrence had no intention of insulting Streep, who was also nominated for Best Actress for her role in "Hope Springs."
One watcher who didn't get the reference was Lindsay Lohan, who tweeted during the awards ceremony: "no1 (sic) should ever mess with a legend, such as Meryl Streep."
Now Lohan is the one with egg on her face. Lawrence explained to David Letterman: "I can't believe nobody's ever done it before. It was so perfect and I had no idea Lindsay Lohan would take to the Twitterverse – is that what they call it, the Twitterverse? I'm not on Twitter– Twitter is very upset."
Lawrence joked that she was shocked by the reaction to her Golden Globes speech. "I wanted to make a public statement like 'Hey idiots. It's a quote from a movie!'"
It will be interesting to hear what she says if she takes home the Best Actress award at the Academy Awards in February. We have a feeling it will be less controversial.