Jennifer Lawrence Wears A Sexy, Low-Cut Jumpsuit To Santa Barbara Film Festival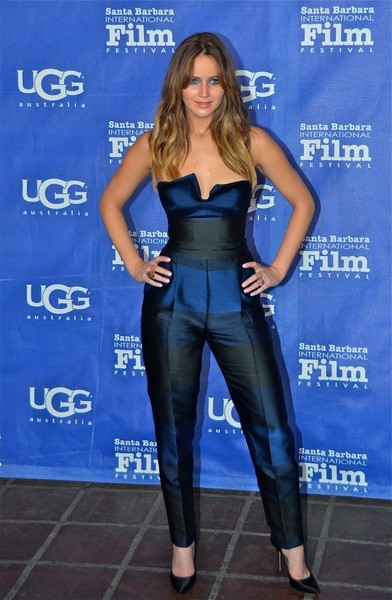 Jennifer Lawrence took home the "Outstanding Performer of the Year Award" at the 28th Annual Santa Barbara International Film Festival over the weekend.
The actress looked stunning in a black and blue Stella McCartney jumpsuit, which showed off the 22-year-old's curvy figure.
Lawrence has been receiving a lot of praise for her role in the film "Silver Linings Playbook." She has been nominated for an Oscar and has already received Golden Globe and Screen Actors Guild awards for her performance.
The film centers on Pat (Bradley Cooper), a bipolar man who has spends eight months in a mental hospital after a violent incident involving his wife and another man. Pat befriends a depressed young woman (Lawrence) who offers to deliver a letter to Pat's wife if he acts as her partner in a local dance competition.
See more photos of Jennifer...