Jennifer Lawrence Wears A Flirty, Sideboob Baring Dress To Paris 'Hunger Games' Premiere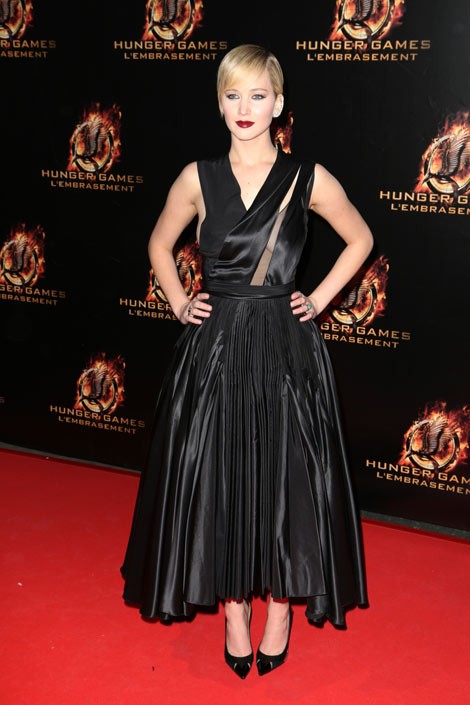 Jennifer Lawrence attended "The Hunger Games: Catching the Fire" premiere in Paris, France, on Friday night wearing an unusual black dress with a revealing slit in the front.
The actress has been traveling around Europe to promote her new film and has stepped out in several amazing gowns. We're not crazy about her latest look, although her jeweled ear cuff, below, is pretty neat.
Lawrence was joined by her boyfriend Nicholas Hoult at the film's after-party in London on Monday night. The pair rekindled their relationship in July after splitting up after two years together in January.
The couple stayed friends after their break up and decided to give their romance another chance after working together on "X-Men: Days of Future Past," in Montreal, Canada, over the summer.