Jennifer Lawrence Was 'Thinking About Cake' When She Tripped At The Oscars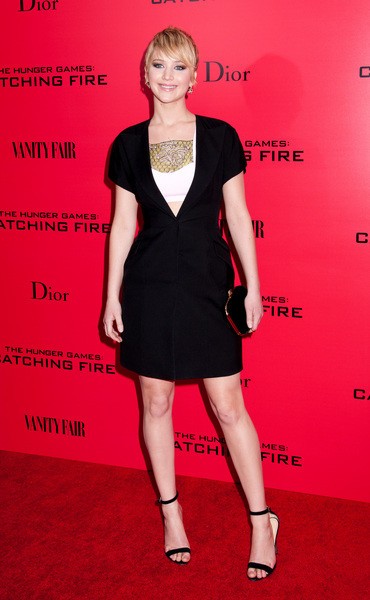 Jennifer Lawrence was thinking of cake during the Academy Awards, which made her trip on the stairs when she walked on stage to receive her Oscar for Best Actress.
She told W magazine: "I was at the Oscars, waiting to hear if my name was called, and I kept thinking, Cakewalk, cakewalk, cakewalk.'

"I thought, Why is 'cakewalk' stuck in my head? And then, as I started to walk up the stairs and the fabric from my dress tucked under my feet, I realized my stylist had told me, 'Kick, walk, kick, walk.'
"You are supposed to kick the dress out while you walk, and I totally forgot because I was thinking about cake! And that's why I fell."
She added that she's been a little gunshy at red carpet events ever since.
"I get so nervous before going down red carpets - particularly after that fall at the Oscars. I've tripped at least a couple of other times, too.
"I managed to forget to thank both the director and producer when I went on stage, so I wonder what was worse? I had to walk down the stairs at the wedding of my older brother recently and thought, 'I cannot fall again. I just can't."
Lawrence won an Academy Award for her role in "Silver Linings Playbook" and is currently starring in "American Hustle."