Jennifer Lawrence To Make 'Dumb And Dumber To' Cameo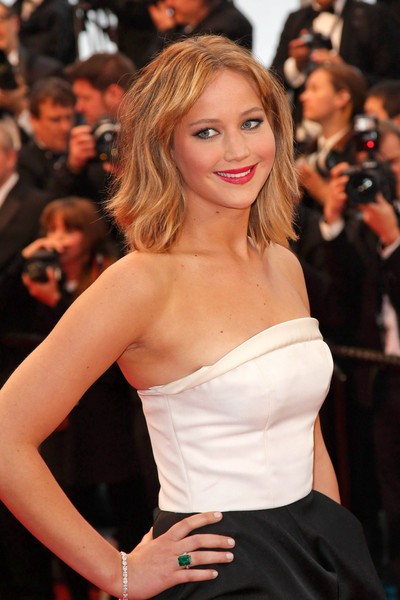 An Oscar-winning actress will appear in the Farrelly brothers' comedy sequel Dumb and Dumber To.
The Hollywood Reporter has confirmed that Jennifer Lawrence has been at the Atlanta set to play a younger version of Kathleen Turner's character for the film.
Lawrence is also filming The Hunger Games: Mockingjay Part 1 nearby, so perhaps it was a spur of the moment decision to include the actress. THR says that plenty of the Hunger Games cast has visited the set of the comedy, but we haven't heard anyone else from the production making cameos.
Lawrence was only four years old when the first Dumb and Dumber film came out in 1994. Despite this, the actress has previously revealed her love for the film, telling Jimmy Fallon back in January that she knew every line of the film, along with other comedy hits such as Step Brothers and Anchorman.
Dumb and Dumber To will follow Harry and Lloyd as they hit the road in search of Harry's long-lost daughter.