Jennifer Lawrence Starstruck By Jeff Bridges At Comic-Con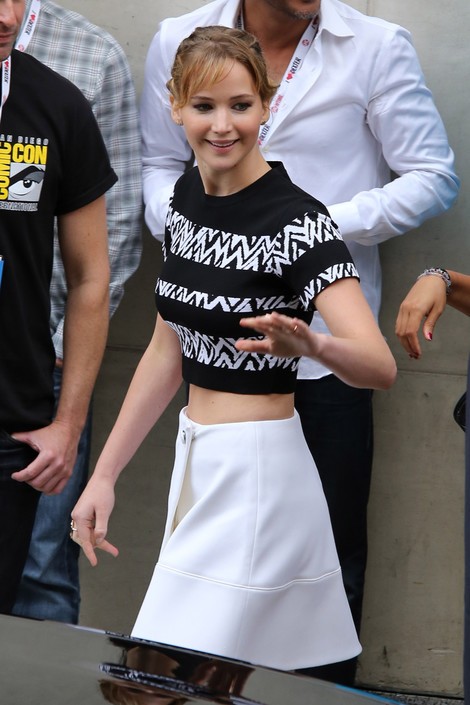 During red carpet interviews at Comic-Con, Oscar winner Jennifer Lawrence was left starstruck when she was given the chance to interview Jeff Bridges.

Last weekend, the 22 year old actress attended the annual convention in San Diego, to promote her new film The Hunger Games: Catching Fire with co-stars Liam Hemsworth and Josh Hutcherson.

She  was about to leave the press area when she saw The Big Lebowski actor talking to a reporter, and elatedly ran up to him, before running away.

Bridges spotted her and asked her to come over, prompting Lawrence to say, "Oh my God, I'm such a huge fan! Oh my God, I'm so sorry!"

She then commandeered the microphone and started interviewing her idol herself, wittily asking, "Who's your favorite character? Does it rhyme with 'The Shmude'?", in reference to his famous The Big Lebowski character The Dude.

The Silver Linings Playbook star then walked away beaming, adding, "Oh my God, that was so cool!"