Jennifer Lawrence Spotted Wearing What Could Be An Engagement Ring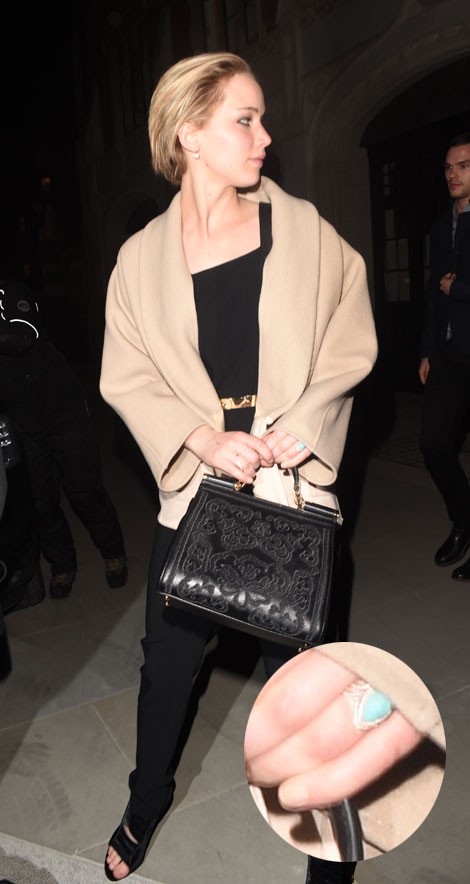 Actress Jennifer Lawrence was spotted in North London on Thursday wearing a fancy ring on her wedding finger, sparking rumors that she got engaged to actor boyfriend Nicholas Hoult.
The couple was photographed having a drink together outside an Italian restaurant, and Lawrence donned a large turquoise gem on her ring finger.  She also wore the jewelry while having dinner with Hoult at Chiltern Firehouse.
The pair have been dating on and off since 2011 after meeting on set of the film "X-Men: First Class."
Lawrence's "American Hustle" co-star Emma Stone recently praised the actress, telling Stylist magazine: "I just think she's great isn't she? She is so inspiring to me and I am so grateful that she exists in the world, as someone who is authentic and who has not bent to fit any idea of what a woman should be in that kind of position. And she is so talented. I am just so happy she is around for women everywhere. It's just fantastic."
Lawrence stars in "X-Men: Days of Future Past" next month.