Jennifer Lawrence Sizzles At 'Catching Fire' Premiere, Is Disgusted That 'Young Sex Sells'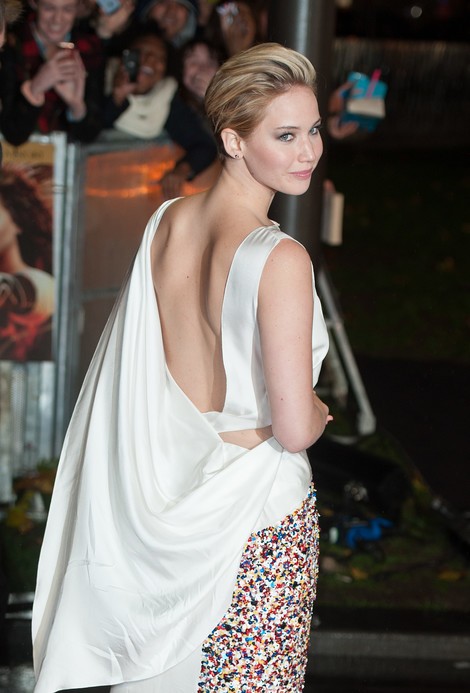 Jennifer Lawrence debuted her new short hair at "The Hunger Games: Catching Fire" world premiere in London on Monday. Last week the actress chopped off her hair because she wasn't happy with its awkward length.
In Britain, she rocked her new slicked back look paired with an unusual floor-length gown. The backless, white draped dress included a multi-colored jeweled panel on the front.
When asked in a recent interview with BBC Newsnight about the sexualization of young women in Hollywood such as Miley Cyrus, Lawrence said: "It is a part of the entertainment industry that sells. For some disgusting reason, young sex sells even more."
Cyrus recently split with Lawrence's "Hunger Games" co-star Liam Hemsworth and at Sunday night's European Music Awards twerked with a dwarf on stage.
"To each their own," Lawrence commented, offering nothing more about the incident.
"The Hunger Games: Catching Fire" hits theaters on Nov. 22.
Check out more photos of Jennifer on the following pages...