Jennifer Lawrence Shows Off Her Legs & Cleavage In A Short, Sexy Coat Dress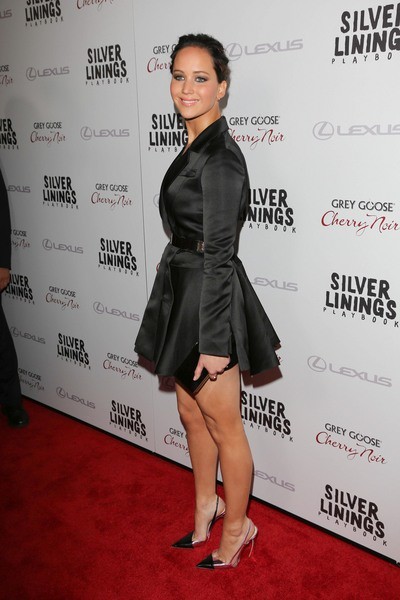 Jennifer Lawrence attended the "Silver Linings Playbook" Los Angeles special screening at The Academy of Motion Picture Arts and Sciences in Beverly Hills, Calif., on Monday night.
The actress looked lovely in a short black coat dress with pink and black pointy high heels.
The film stars Bradley Cooper as Pat, a bipolar man who spends eight months in a mental hospital. He becomes friends with a depressed young woman (Lawrence), who's mourning the death of her husband by having compulsive sex with nearly everyone she meets.
The film, which is a possible Oscar contender, hits theaters on Nov. 21.
See more photos of Jennifer...