Jennifer Lawrence Screams At Photographers During 'Catching Fire' NYC Premiere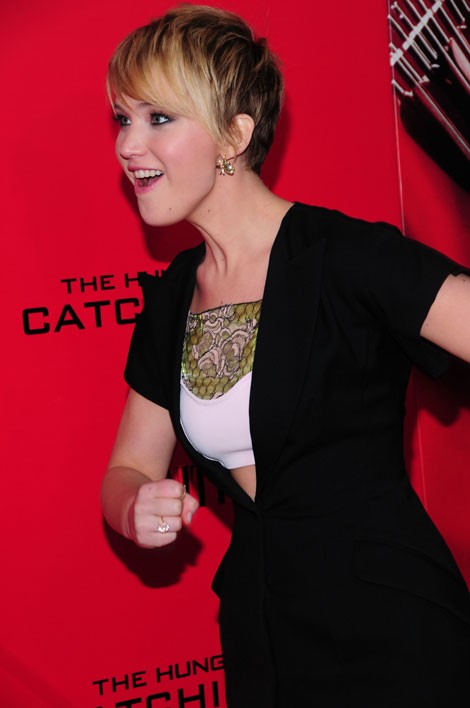 Sometimes a celebrity hits his or her breaking point, and the episode is caught on tape. That's exactly what happened to Jennifer Lawrence at the New York City premiere of "The Hunger Games: Catching Fire."
The actress was posing for photos on the red carpet with her co-stars Elizabeth Banks and Jena Malone when photographers loudly shouted at her to get her attention.
Her reaction? She began screaming back at them.