Jennifer Lawrence Puked At Madonna's Oscars Party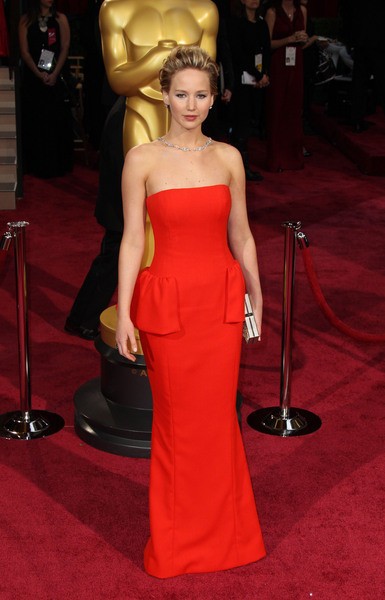 Apparently Jennifer Lawrence had a little too much to drink following the Academy Awards earlier this year. The actress reportedly vomited in front of Miley Cyrus during an after party at the March event.
Lawrence was nominated for Best Supporting Actress for her work on "American Hustle" and lost out to "12 Years A Slave" star Lupita Nyong'o.  She reportedly admitted on "Late Night With Seth Meyers" on an episode that will air May 21 that she and her best friend, Laura Simpson, got wasted at Madonna's post-Oscars bash.
An audience member told Us Weekly magazine: "Jen said she was so drunk, she puked on the stairs at Madonna's after-party, and Miley walked by and said something like, 'Get it together, girl!'"
In January, the actress reportedly got "trashed" at a pre-Golden Globes party at the Beverly Hills Hotel. She was also eager for a drink following her Golden Globes win the following night, telling reporters backstage: "I need to catch up on my drinking. I think that's why I was so manic. I normally have time to have a glass of wine."
Meanwhile, FHM magazine recently named Lawrence the "Sexiest Woman in the World." She and her boyfriend Nicholas Hoult recently sparked engagement rumors after she was spotted sporting a large gem on her ring finger.