Jennifer Lawrence Nearly Put 'Hunger Games' Archery Skills To The Test On 'Home Intruders'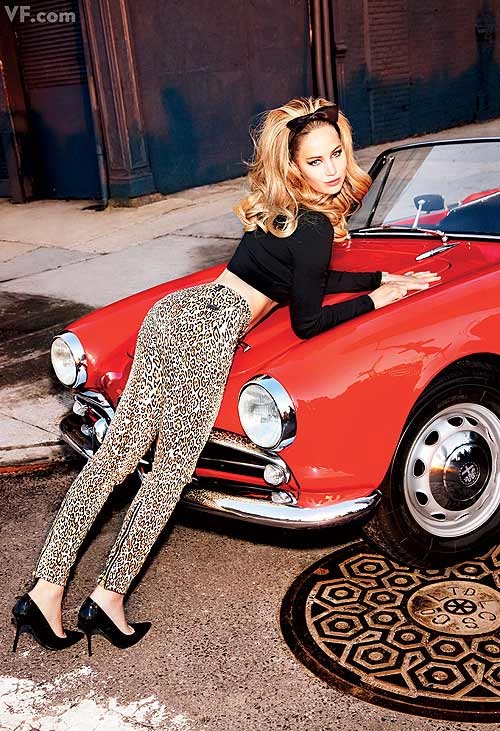 Jennifer Lawrence put the survival skills she learned while filming the The Hunger Games to good use one day after returning home from a day of filming.

The 22-year-old star, who plays Katniss Everdeen in the movie and its two upcoming sequels, had just finished up a session with the archery trainer teaching her to master her character's weapon of choice in the film, the bow and arrow. Jennifer pulled into her garage and heard voices coming from inside her house, and instead of phoning the police, she decided to put her new skills to the test.

"I pulled into my garage and I heard men in my house. And I was like, 'I'm not letting them take my stuff.' I had just gotten back from training, so I had the bow and arrows in the back of my car," she says in the February 2013 issue of Vanity Fair magazine.

"I went to my car and I put this quiver on me and I had my bow and I loaded it and I'm walking up the stairs," she adds. "And I look, and my patio doors were open, and there were guys working right there, and I was like, 'Heyyy, how you doin'?'"

Jennifer says that she told that story to some of her friends and they were disappointed by the ending.

"They were like, 'We've got to stage someone to break into your house and you can kill them!' That would be the funniest news ever. Katniss Everdeen actually kills someone with a bow and arrow!" she adds.

Check out more sexy pics of Jennifer and read her full interview in the February issue of Vanity Fair and at Vanity Fair.com!