Jennifer Lawrence Makes Fans Green With Envy In Low-Cut Dress At NYC 'Hunger Games' Premiere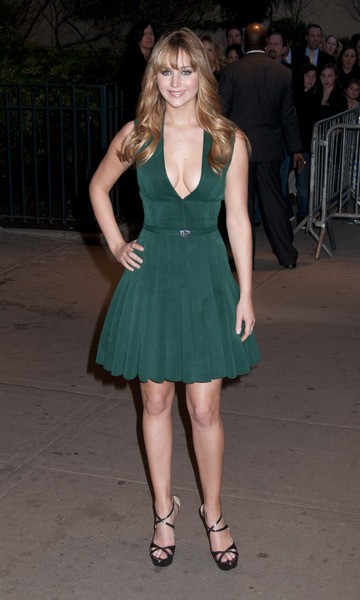 Josh Hutcherson and Jennifer Lawrence promoted "The Hunger Games" at Barnes & Noble and attended the film's premiere in New York City yesterday.
The actress was a showstopper in a green low-cut pleated dress.
She recently told Starpulse how she prepared for the role of Katniss Everdeen: "Physically it was a lot of training: running, free running which is like agility, combat, climbing, archery, and yoga."
The movie centers on a 16-year-old girl who must compete in a televised tournament in which 24 teens from a post-apocalyptic society fight to the death. It opens in theaters on Friday.
Check out more photos of Jennifer....