Jennifer Lawrence & Jena Malone Wear See-Through Gowns At 'Catching Fire' Premiere - See Pics!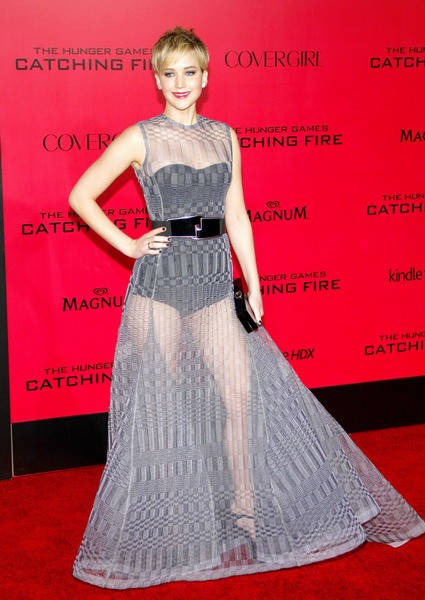 Jennifer Lawrence wowed fans at "The Hunger Games: Catching Fire" Los Angeles premiere on Monday. The actress stepped out in a daring see-through purple gown that showed off her legs. She wore a black strapless leotard underneath.
Her co-star Jena Malone also opted for a sheer look. She wore a see-through gold dress with a sequined color block design that covered up her lady parts. She definitely couldn't wear any underwear in that ensemble.
"The Hunger Games: Catching Fire" is set to hit theaters this weekend. In the upcoming film, Katniss (Lawrence) and fellow tribute Peeta Mellark (Josh Hutcherson) begin a "Victor's Tour" of the districts. A rebellion is brewing, but the Capitol is still very much in control as President Snow prepares the 75th Annual Hunger Games.
The film's soundtrack, which features new tracks from Coldplay, Christina Aguilera, Lorde, and Sia, drops today.
Check out more photos from the event...