Jennifer Lawrence Is Fierce As Katniss In Final 'Catching Fire' Poster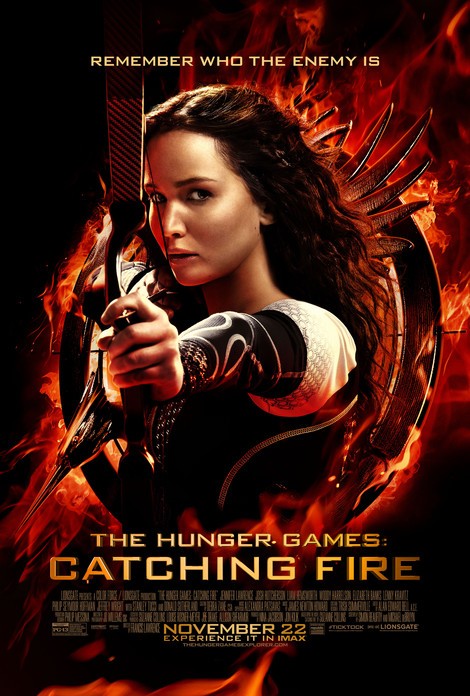 Lionsgate just released the final poster for "The Hunger Games: Catching Fire," which hits theaters on Nov. 22.
The image features a bow-wielding Katniss Everdeen (Jennifer Lawrence) preparing to enter The Quarter Quell Arena.
In the upcoming film, Katniss and fellow tribute Peeta Mellark begin a "Victor's Tour" of the districts. A rebellion is brewing, but the Capitol is still very much in control as President Snow prepares the 75th Annual Hunger Games (The Quarter Quell).
Advance tickets for the film go on sale Tuesday, Oct. 1, for showtimes beginning at 8 p.m. on Thursday, Nov. 21.
The final chapter in the Suzanne Collins' teen novel trilogy will be split into two parts, The Hunger Games: Mockingjay Part 1 and The Hunger Games: Mockingjay Part 2.
"Mockingjay" 1 and 2 will hit theaters on Nov. 21, 2014, and Nov. 20, 2015.