Jennifer Lawrence Is Considered 'Obese' In Hollywood, Won't Diet For Film Roles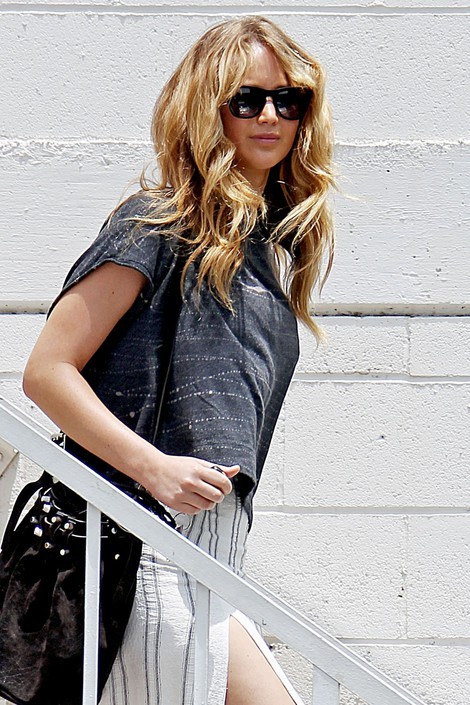 Jennifer Lawrence is a perfect role model for young girls. She hasn't been arrested for shoplifting or been to jail (Lindsay Lohan), been pulled over consecutive times for driving offenses (Amanda Bynes) or apologize for her curves.

In a new interview with Elle magazine, "The Hunger Games" actress talksa about her career, her boyfriend, and her figure.  She told the magazine earlier this week, "In Hollywood, I'm obese," which may seem odd but in the world of stick-thin Tinsletown is a bit of an anomaly. Thin is in, and an average American girl is considered fat.

She added, "I'm never going to starve myself for a part. I don't want little girls to be like, 'Oh, I want to look like Katniss, so I'm going to skip dinner."

Down-to-earth Lawrence, 22, still lives with her parents and is dating her "best friend," actor Nicholas Hoult. "He's my favorite person to be around and makes me laugh harder than anybody," she explained. The couple starred together in "X-Men: First Class."

The actress appears in the upcoming film "Silver Linings Playbook" opposite Bradley Cooper. Bradley Cooper stars as Pat, a bipolar man from Philadelphia who has spent the last eight months in a mental hospital. He soon befriends a depressed young woman (Lawrence) who's mourning the death of her husband by engaging in compulsive sex with almost everyone she meets.
The film hits theaters Nov. 21.