Jennifer Lawrence: 'I'm Kind Of Going Through A Meltdown'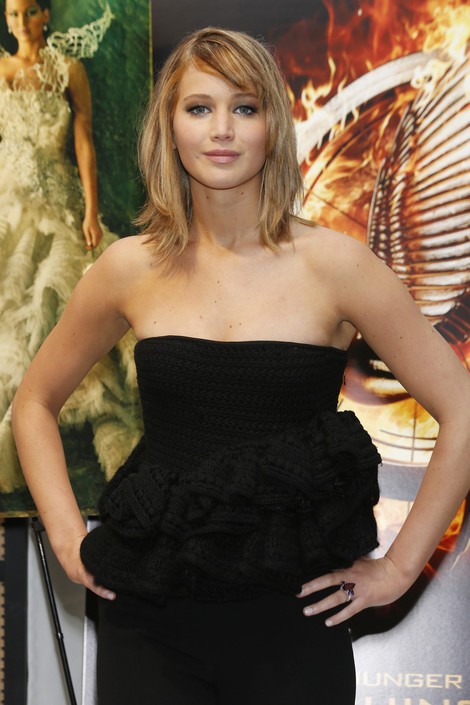 Jennifer Lawrence's sudden ascent to A-list status in Hollywood is wreaking havoc on her psyche.
In an interview with Vogue for their cover story, Lawrence admits she is having great difficulty adjusting to her somewhat sudden fame. She says, "I'm just really starting to feel like a monkey in a zoo," right after she's snapped by someone's camera phone during the interview.
She continues, "I'm kind of going through a meltdown about it lately... All of a sudden the entire world feels entitled to know everything about me, including what I'm doing on my weekends when I'm spending time with my nephew. And I don't have the right to say, 'I'm with my family.'"
Lawrence exploded on the scene in Winter's Bone, an indie flick that received four Academy Award nominations in 2010 - including one for Best Actress for Lawrence's role. Over the next two years, she starred in blockbusters (The Hunger Games, X-Men: First Class) and won an Oscar for her role in Silver Linings Playbook.
"If I were just your average 23-year-old girl and I called the police to say that there were strange men sleeping on my lawn and following me to Starbucks, they would leap into action. But because I am a famous person, well, sorry, ma'am, there's nothing we can do. It makes no sense. I am just a normal girl and a human being, and I haven't been in this long enough to feel like this is my new normal. I'm not going to find peace with it," she says.
Despite her issues with fame, Jennifer knew it was to be. She says, "I always had a very normal idea of what I wanted: I was going to be a mom and I was going to be a doctor and I was going to live in Kentucky. But I always knew that I was going to be famous. I honest to God don't know how else to describe it. I used to lie in bed and wonder, Am I going to be a local TV person? Am I going to a motivational speaker? It wasn't a vision. But as it's kind of happening, you have this buried understanding: Of course."
The complete interview can be read in the September issue of Vogue, on newsstands August 20.