Jennifer Lawrence Expected Wardrobe Malfunctions In 'The Hunger Games: Catching Fire' Wetsuit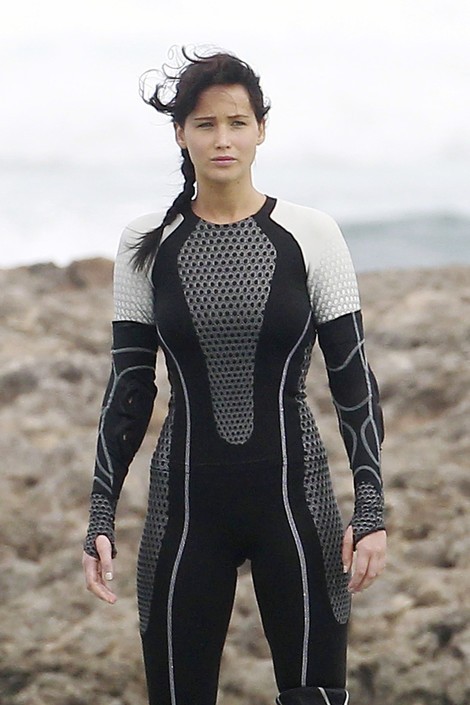 Jennifer Lawrence was terrified while taping The Hunger Games: Catching Fire because she thought her tight wetsuit might show more than she realized.
Jennifer told Marc Malkin of E! at a press event in Beverly Hills, "Honestly, I was expecting them to be horrible because the idea of being in a wetsuit for a whole movie sounds terrifying. But they actually were pretty comfortable once we found out you can actually pee through them—just go into the ocean and take care of your business."
So while Jennifer's bathroom worries were alleviated, the actress wasn't satisfied that her privacy would remain intact until she got into the suit. "I was surprised at how little camel toe problem there was. I was expecting a lot more," she mused.
Sam Claflin and Josh Hutcherson had their own issues with the wetsuits, as they did not want to fight the "battle of the bulge." Josh said, "We tried cups in the beginning, but they looked ridiculous." Claflin adds that thongs were offered to the men, "so there was no VPL [visible panty lines]. We eventually went with cycling shorts and that kept it all intact."
So don't expect to see anything you're not supposed to if you plan on watching Catching Fire when it arrives in theaters November 22.