Jennifer Lawrence Dismisses Hiatus Rumors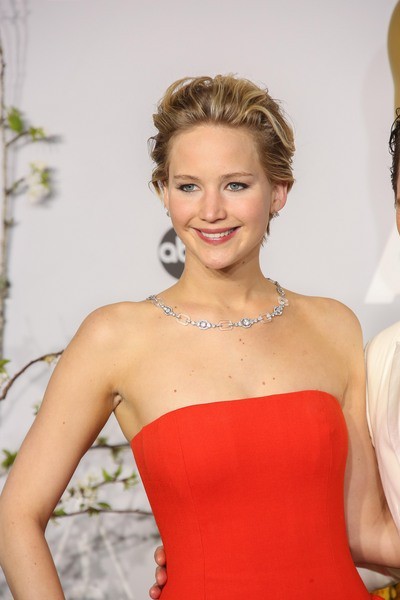 Jennifer Lawrence isn't taking an extended break from Hollywood despite filmmaker Harvey Weinstein telling reporters that she needs some well-earned time off.
The actress has appeared in several films over the past couple of years, including "The Hunger Games," "The Silver Lining Playbook," and "American Hustle." She also stars in the upcoming "The X-Men: Days of Future Past."
Last month Weinstein told the Sun on Sunday: "She's going to have a long break for a year where she won't do anything. It's been non-stop for her and she deserves a rest... Jennifer is too nice and will do people favors and agrees to do a movie like American Hustle when she could have had a rest."

But during a red carpet interview with MTV at the Academy Awards, Lawrence explained: "That's just Harvey Weinstein being an idiot. No, he's not being an idiot, I don't know. I would like to take a year off, that would be a dream. I'd like to if I could."
Lawrence lost out to Nupita Nyong'o for the Best Supporting Actress trophy at Sunday night's Oscars.