Jennifer Lawrence Dating Coldplay's Chris Martin?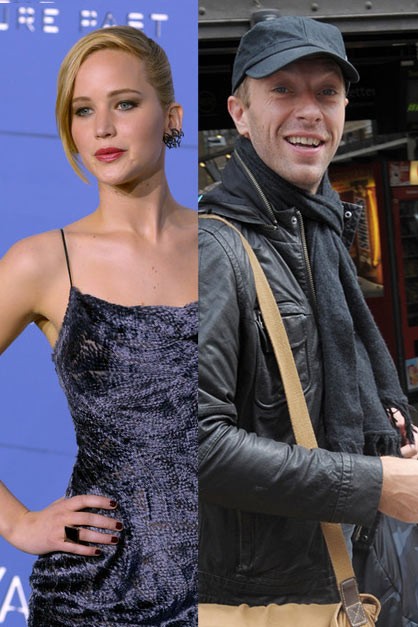 Jennifer Lawrence and Coldplay frontman Chris Martin are reportedly dating. Wait, what?

Multiple sources have confirmed to E! News that the unlikely couple have been spending a lot of time together over the last month-and-a-half following J-Law's split from Nicholas Hoult.

Lawrence and Martin both have ties to each other because of last fall's "The Hunger Games: Catching Fire." While Lawrence starred, Martin's band Coldplay provided the song "Atlas" for the film's soundtrack.

Martin and estranged wife Gwyneth Paltrow "consciously uncoupled" back in March after a decade of marriage, and Paltrow has reportedly been seeing "Glee" co-creator Brad Falchuk, whom she met when she guest-starred on the show.

Despite Paltrow and Martin's split, the couple, who share two children together, have remained "very close," according to sources.

"They've tried to keep things as stable and consistent as possible for their kids," an insider told E! News shortly after the couple split. "They spend a lot of time together as a family and haven't changed things since they announced they were splitting up. Other than taking off their wedding bands, they seem closer than ever."

Hoult has also reportedly moved on from his breakup with Lawrence and is now said to be seeing Kristen Stewart.