Jennifer Hudson's Weight Loss is Inspiring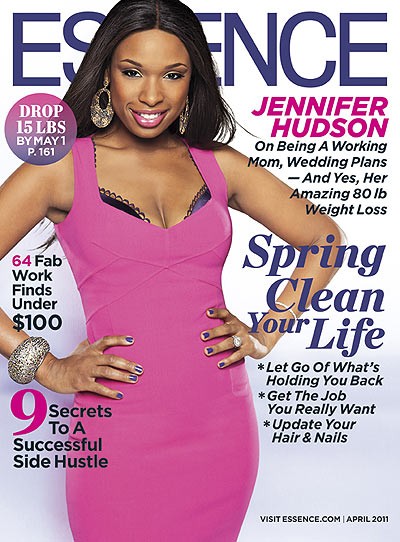 Grammy and Academy award-winning singer/actress Jennifer Hudson spoke with Essence magazine in their April isue about what's new in her personal life, including her recent 80 pound weight loss - dropping an amazing 10 dress sizes.

"I didn't realize that so many people were watching me or that so many people were interested. Now people come up to me saying, 'You've inspired me,' and I'm like, Wow," she says.

Just one look at her pics from last month's Academy Awards red carpet and you'll be like, 'wow' too!

Jennifer also dished about her home life, including being a mom to 19-month-old son David Otunga, Jr. - "My wish is to be at least half as good as my mother was, as patient and as loving as she was, and to just give that to my son…"; to her wedding plans.
The Dreamgirls star got engaged on September 12, 2008 to her boyfriend, reality star David "Punk" Otunga. David featured on VH1's dating show I Love New York 2.

"I want to be just as dedicated as a wife as I am to my career or to who I am. I don't want to do anything and just be halfway in it. If I'm going to be a wife, I'm going to be a wife. I want to be all in..." she says.
Hudson will release her second album, "I Remember Me," on March 22.

Read more at Essence.com or in the April 'Careers Issue' of Essence!
Click for more great Jennifer Hudson pictures: