Jennifer Hudson's Fiance Is Having Trouble Adjusting To Her Drastic Weight Loss (Video)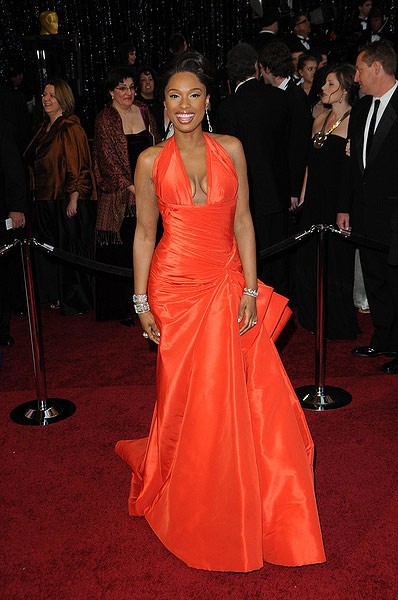 Jennifer Hudson's recent weight loss has her fiance, David Otunga, struggling to deal with her sexier figure.

Friday night Hudson told Jay Leno on the Tonight Show that Otunga is a little uncomfortable with her drastic new shape - especially because of her new fashion sense.

She adds, "He fusses at me like, 'Why do you have to have to get all dressed up to go out, and why can't you just go out like you used to?' And I'm like, 'I'm a walking billboard now, honey!'"

Hudson revealed that her 80-pound weight loss was sparked by the pregnancy and birth of her son, David Jr.

The first "red flag" was when Jennifer realized that people couldn't tell she was pregnant; so after giving birth to her son, David Jr., via Cesarian, she realized she couldn't do much right away other than walk, so she started walking for 30 minutes a day.

"[t]hat started me on my journey and then eventually I teamed up with Weight Watchers," she says of the routine.

"He's getting adjusted to it," she says of Otunga. "He's not really into change that much."

Hudson, an Oscar winner for her role in Dreamgirls and a former American Idol contestant, just released her second album, "I Remember Me," last Tuesday.
Check out Jennifer's interview with Jay Leno below...
Click for more great Jennifer Hudson pictures: