Jennifer Hudson To Launch 'Comfortable' Fashion Line On QVC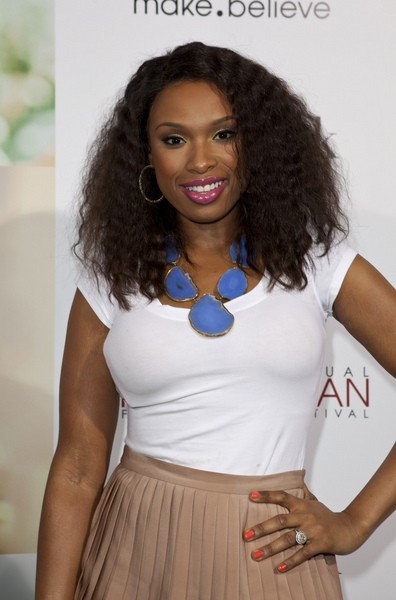 Singer/actress Jennifer Hudson is set to launch her own fashion line.

The Dreamgirls star and WeightWatchers spokesperson is teaming up with bosses at TV shopping channel QVC to release an affordable clothing collection for women with curves.

The Oscar winner's range will be designed for females between the sizes of six and 16, and pieces will include everything from skirts to outerwear.

She tells Women's Wear Daily, "I feel like I represent every woman. I've been on both sides of the fence. I've been a big girl and now whatever this is, the average size, whatever you want to call it. But I wanted the clothes to be where any girl could wear it - no matter what size you are - and you could feel comfortable in it."

The Jennifer Hudson Collection will be available for purchase on September 10th.