Jennifer Hudson Shows Off Her Svelte Figure In Spandex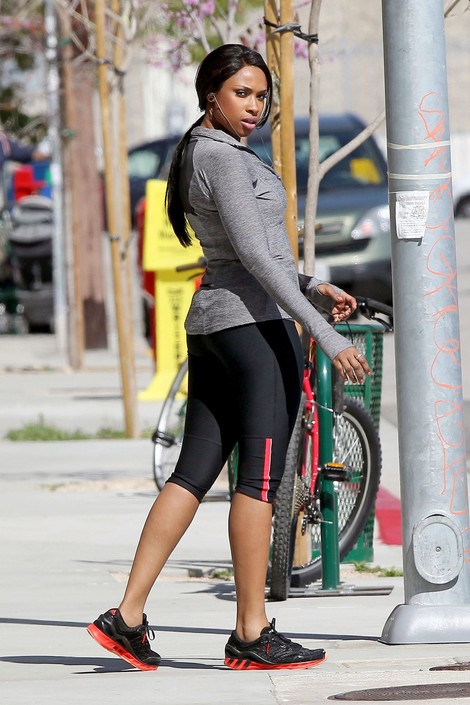 Jennifer Hudson looked great while walking around the set of a Weight Watcher's commercial in Los Angeles over the weekend. The singer/actress was slim in trim in spandex pants, a gray pullover and sneakers. She is fit and fabulous!
The singer/actress must have a lot on her mind these days. Jury selection was recently completed for the murder trial of the man accused of killing her mother, brother and nephew in 2008. The trial is scheduled to begin on April 23 in Chicago. Hudson is expected to attend.
She currently stars in "The Three Stooges," which debuted in second place at the box office over the weekend with takings of $17.1 million.
See more photos of Jennifer out and about in L.A...